In an interview for the 2021 documentary In Vogue: The Editor's Eye, the iconic Vogue editor-in-chief Anna Wintour describes the sartorial medium as follows:
"Fashion can tell you everything about what's going on in the world — with a strong fashion image."
Photographs of models dressed in designer clothing convey far more than just a garment. They're an emotive reflection of a social and cultural moment in time, offering a dreamlike portal to the period of its creation. Like all art forms, fashion photography at its core is about storytelling. Flipping through the pages of Vogue or Harper's Bazaar can stir the same exploratory wonder of visiting an art gallery.
Women's fashion experienced a key moment of change after World War II. Models in the first half of the century embodied classic beauty and style on par with elite society, and photography itself was more in line with portraiture. During the 1950s, the luxury of women's fashion expanded its reach and became more attainable for magazine readers in different facets of society.
This glamorous new era launched the careers of the industry's most iconic photographers, and their work continues to inspire today.
Richard Avedon (1923-2004)
"If each photograph steals a bit of the soul, isn't it possible that I give up pieces of mine every time I take a picture?"
Born and raised in New York City, Avedon forged a groundbreaking career in fashion and portrait photography. He began his freelance career as a photographer for Harper's Bazaar at the age of 22. He captured images of models in candid motion at uncommon locations like the streets, the beach and even the circus. Inspired deeply by the person in front of the lens, Avedon aimed to portray subjects' personal characteristics as they revealed themselves in real time.
The Avedon Foundation writes of Avedon in a biography:
"He was fascinated by photography's capacity for suggesting the personality and evoking the life of his subjects. He registered poses, attitudes, hairstyles, clothing and accessories as vital, revelatory elements of an image. He had complete confidence in the two-dimensional nature of photography, the rules of which he bent to his stylistic and narrative purposes."
One of Avedon's most prolific photographs reflects the transition of fashion in the 1950s. He photographed Dovima, an American model, interacting with live elephants. Taken in 1955, the image reveals the intersection of two fashion worlds: the era of classic haute couture and the era of the everyday glamorous woman.
The Independent Photographer describes the impact of the image:
"By juxtaposing the strength of the elephants with the delicacy of Dovima's body and gown — the first dress by Dior that was designed by Yves Saint Laurent — the picture also brings movement to a medium which had, until that point, been typified by stillness."
Avedon's point of view revealed how portrait photography can deepen the emotive impact of a fashion photograph, elevating it from an advertisement of apparel to an image of a model who evokes more than the brand or design but the feelings within it. His work was published in such Life, Look, The New Yorker, Rolling Stone and many others.
Ellen von Unwerth (b. 1954)
"I like to photograph anyone before they know what their best angles are."
Born in Frankfurt, Germany, von Unwerth entered the entertainment industry after high school when she joined a circus. She performed stunts and assisted in magic shows. A photographer at this time spotted her and asked if she would be a mode, and she moved to Paris when she was 20 to begin her career. For 10 years, she was immersed in the fashion industry.
While von Unwerth was a successful model, it wasn't until she received a camera as a gift that she began exploring life behind the lens. She had already felt that models needed more freedom and consideration while being photographed, and this led to her doing an impromptu photo shoot of her own while working in Africa. She captured the models on the shoot from her own perspective and discovered she had a talent for achieving the creative atmosphere she'd been desiring as a model.
It was in 1989 that von Unwerth catapulted herself into the fashion photography industry with a single image. She shot an ad for Guess that featured a then-unknown model, Claudia Schiffer, outfitted in jeans, a Western-style belt and scarf, while a man in a cowboy hat watches her. Schiffer almost seems caught off-guard in the image, her eyes gazing slightly off-camera, but she stands bold and confident in foreground — a feminine sexual appeal that became von Unwerth's signature style.
Both Schiffer and von Unwerth skyrocketed to the top of the industry, with Schiffer becoming one of her generation's most successful supermodels, and with von Unwerth carving a creative niche that was characterized by empowered models and feminine sexuality. The photographer's work has spanned leading publications like Vanity Fair, The Face, Vogue, i-D and others. She continues to work today, capturing models for major cosmetics and fashion brands.
Von Unwerth's foundation as a model-turned-photographer brings a level of agency for the model to the forefront of the image. The subjects are not just bodies in front of her camera: they have an equally important role in bringing their emotive skills to the image. The model is just as important as the photographer.
Helmut Newton (1920-2004)
"I hate good taste. It's the worst thing that can happen to a creative person."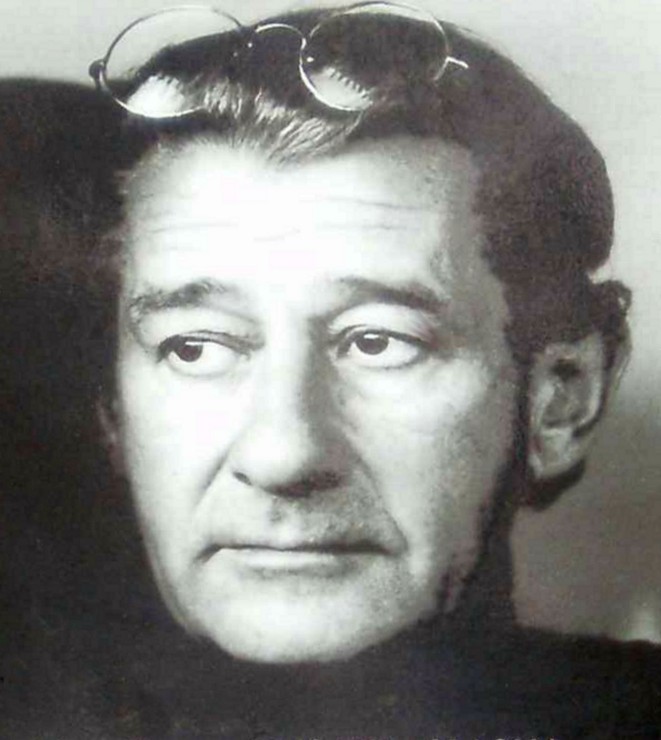 Newton's work is practically synonymous with fashion photography. The German-Australian visionary has long been considered one of the most influential figures in the industry, contributing to British Vogue, Australian Vogue, French Vogue, Elle, Harper's Bazaar, Playboy, Queen and other seminal publications. He was born as Helmut Neustädter in Berlin, his family fled to Singapore in 1938 before being interned by authorities and sent to Australia, and he served in the Australian army for five years. He changed his surname to Newton in 1946, and he opened a photography studio in Europe in the 1950s.
If there's one word that describes Newton's approach to fashion photography, it's radical. He had a subversive preoccupation with nude figures, and he accentuated the mood of his photographs with dramatic lighting and sexually charged atmospheres. Much of his work portrayed women in provocative situations, capturing their movements with a voyeuristic lens that pushed the envelope, to say the least. His images were intentionally focused on gender and sexuality, and he often emphasized feelings of femininity and masculinity.
Among his many iconic photographs is "Woman Examining Man, 1975." It was a work that titillated the public for its portrayal of a woman's sexual gaze. In the image, a woman sits on a couch dressed comfortably in a dress, her legs open in a masculine manner, gazing at a man in the foreground who wears only pants. The erotic nature of the scene stirred the masses considerably, as it reversed traditional assumptions of gender dominance. It's quintessentially Newton-esque.
For his part, Newton didn't shy away from the spectrum of sexuality that was often hidden from view. His work represents the way sexuality and gender play a role in the way we live our lives and the ways we express  private. Capturing those moments and emotions prompts inward consideration of how we do that ourselves. He published photography books titled White Women, Big Nudes and World Without Men. Throughout his career, he photographed the likes of Cindy Crawford, Elizabeth Taylor, Julia Roberts, Andy Warhol, David Bowie and Twiggy.
Deborah Turbeville (1932-2013)
"In my pictures, you never know, that's the mystery. It's just a suggestion and you leave it to the audience to put what they want on it. It's fashion in disguise."
American photographer Turbeville cut her teeth in the fashion industry in the 1950s as a designer's assistant, sample model and magazine editor for Harper's Bazaar and Mademoiselle. She was admittedly uninterested in editorial work, and in the 1960s, she trained herself in photography under the tutelage of Richard Avedon. She is widely remembered for capturing a more feminine perspective and introducing a dark aesthetic that unsettled and delighted viewers at the same time.
Until Turbeville's breakthrough in the 1970s, fashion photography was relatively clean, polished and well-lit. Turbeville introduced an avant-garde approach that featured models with somber expressions, existing in sparse spaces and somewhat gloomy environments. Perhaps her most famous image (or infamous, depending on who you ask) is her 1975 photo of five women in an abandoned bath house. Dressed in white swimwear and attire, the subjects cast scattered gazes around the frame in a seemingly incongruous manner. Their expressions are deeply internal, and the scene itself implies the absence of a welcome onlooker.
Turbeville's photography is often called haunting, dreamy, theatrical and gritty. The New Yorker describes her work as having "a visionary quality, as if these women, these places, were hallucinated, not documented." Fashion designs, in Turbeville's world, were ancillary to the subjects captured.
She almost exclusively shot in black and white or sepia tone, and she enjoyed turning traditional photo prints on their head by distressing the negatives. It wasn't rebellion for the sake of rebellion — Turbeville worked from a deeply emotional place. "In what kind of mood would a woman be, wearing whatever? I go into a woman's private world, where you never go," she told The New York Times in 1977. In this way, Turbeville exposed the fashion world (and even the art world, the literary world and the readers of magazines) to a woman's psyche. If male-driven photography favored how women look from the outside, Turbeville showed us how they feel on the inside and how fashion can embody that.
In the world of photography, fashion has become one of the most artistically charged forms of media. It renders a perspective of the world through more than clothing — it embodies a mood reflective of people and society at a certain point in time, and it relies on the marriage of narrative perspective and technical prowess on the part of the photographer. If fashion itself tells a story, then fashion photography is its much-anticipated sequel.
Do you have any suggestions, additions, is this post out of date, or have you found any mistakes? Then we look forward to reading your comments. You are welcome to share this post. We are very grateful for every recommendation.