You keep seeing them again and again: images that are over-sharpened to the point of looking ridiculous. Halos around people's heads make them look like funny versions of Jesus, hair appears super dry, and somehow everything just looks cheap.
So, what exactly is sharpness?
Sharpness refers to the contrast between different elements in an image. This can include differences in brightness at edges and details, as well as color contrast or saturation contrast. In fact, even the content of an image can affect its sharpness.
When sharpening images, Adobe Photoshop looks for edges and enhances them by making one side lighter and the other darker. However, Photoshop doesn't take color contrast into account – it can only manipulate luminance contrasts: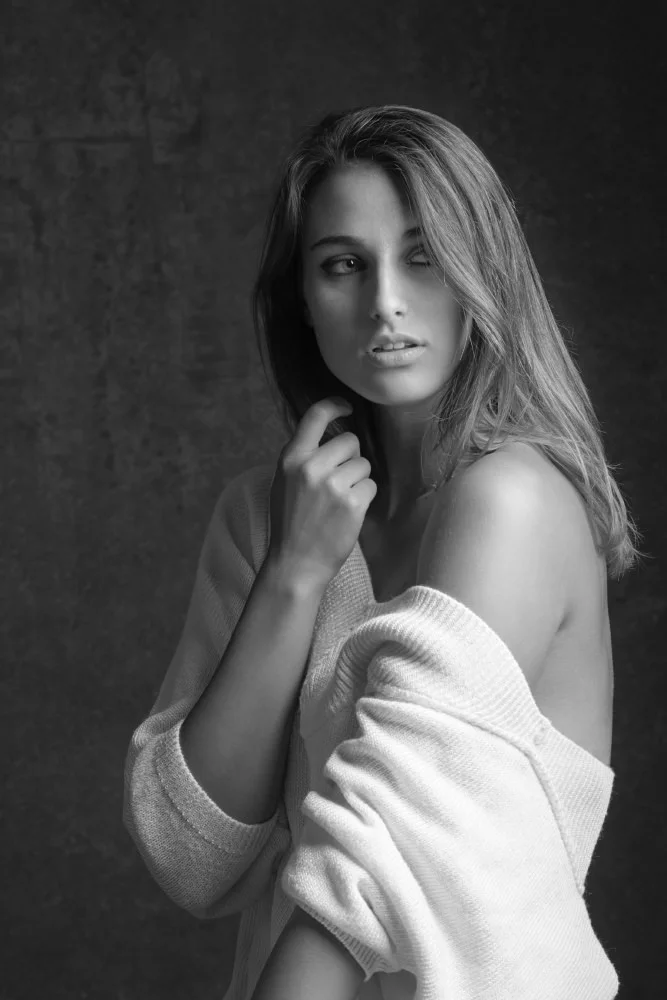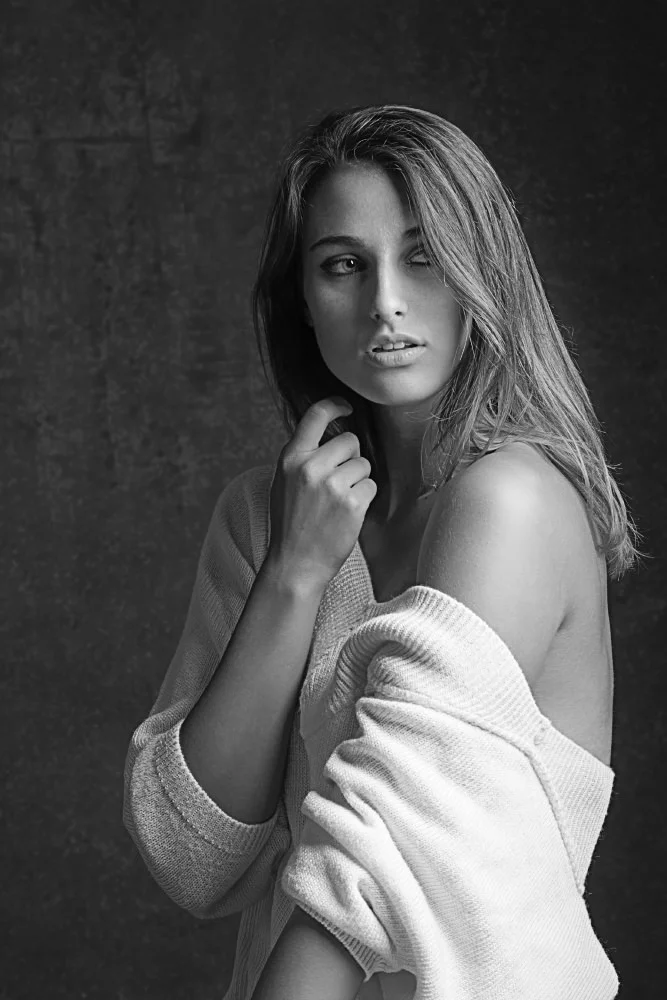 Let's take a closer look and do the same thing again: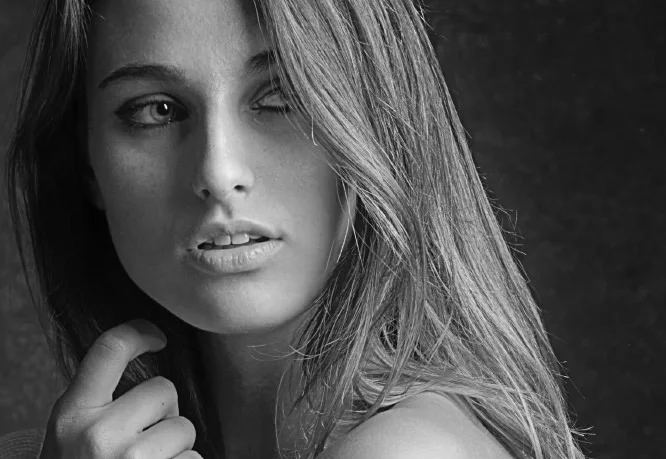 Take a look at the eye – it looks really sharp in this image. Unfortunately, this comes at the cost of the skin texture, which looks a bit rough, and the hair, which appears dry and straw-like. The hands also seem to be overly bright and have an unnatural glow to them.
Fortunately, there is a great "manual tool" available for adjusting luminance in images: Dodge & Burn. With this tool, you can adjust the brightness of specific areas of the image to bring out more detail and make the image look more polished.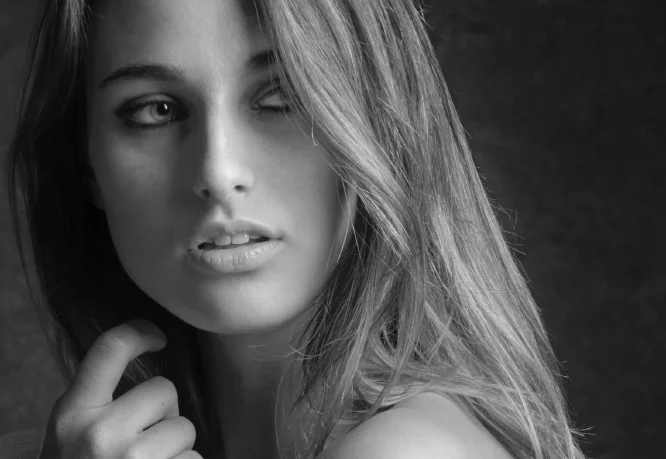 In this particular example, I used Dodge & Burn to manually sharpen the image. As you can see, the eye looks sharp without any negative side effects. Interestingly, this only took me about 2 minutes to do.
Sharpness through color contrasts
Let's take a look at this image here:

These two colors are very similar – the red and the orange are almost identical, with only a small difference in their hues. The saturation and luminance of both colors are the same. However, if we change the hue of one of the color fields (while keeping the saturation and luminance the same), we get a completely different result: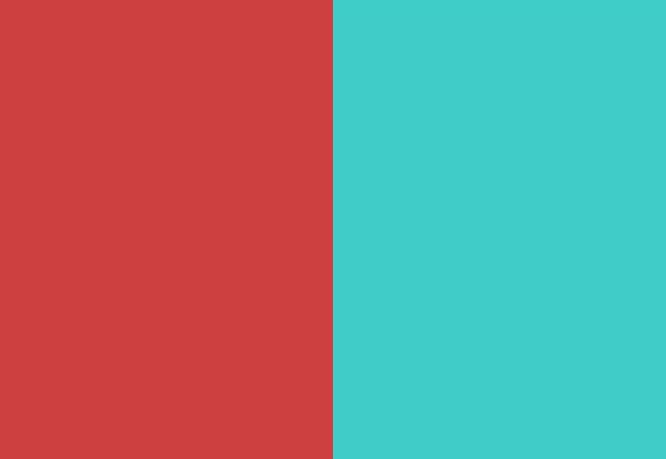 The contrast between the two fields is so strong that even JPG compression struggles to accurately display the image. As a result, we can see visible artifacts in the middle. It's amazing to see how much of a difference a simple change in color tone can make.
If you were to apply this concept to an image, you could do so in the following way: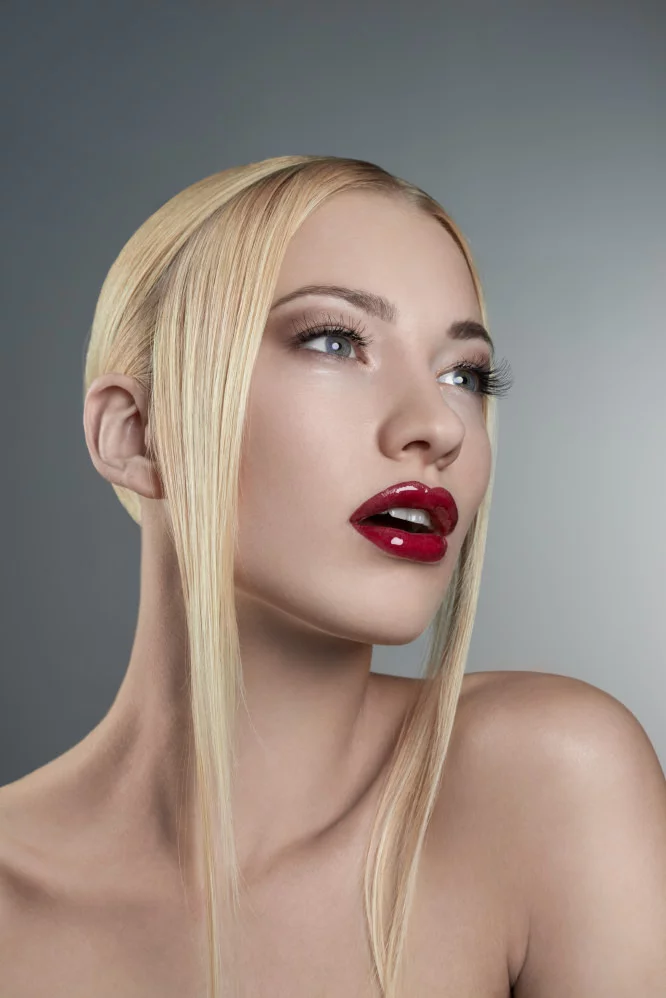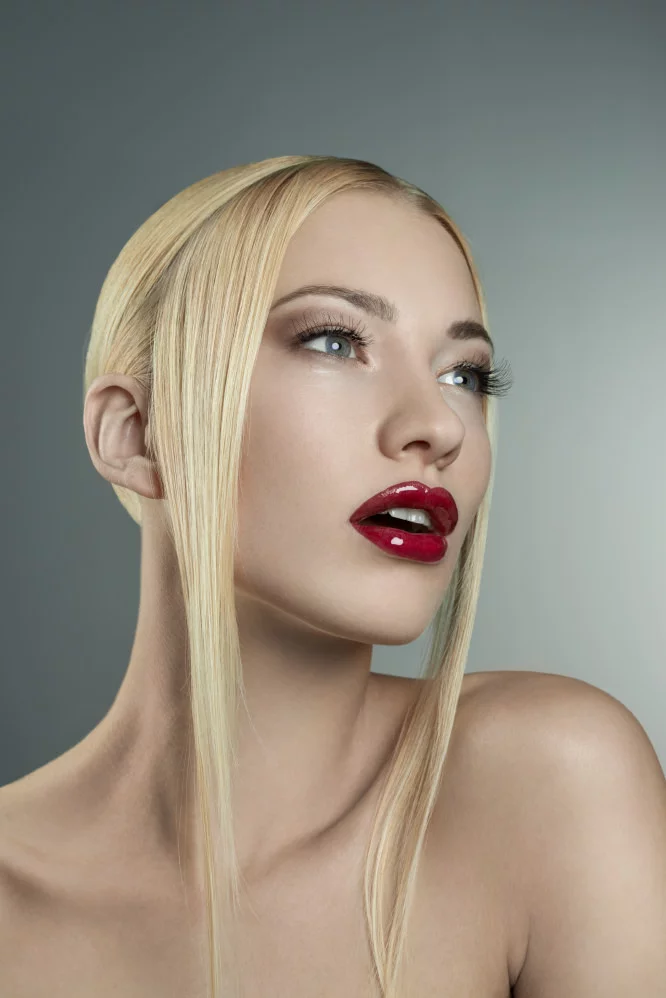 By making only a minimal adjustment to the color tone, a sharper image was produced. It's a very subtle effect, but it works wonders without any negative side effects.
Conclusion
In conclusion, if you want to achieve sharp images, it's important to keep contrasts and contrast edges in mind when retouching your photos. This approach can often make subsequent sharpening unnecessary. When using Dodge & Burn, I always try to darken the edges a little more and lightly lighten the other side of the edge. With colors, it's important to pay attention to color harmonies, so that you can achieve harmonious and sharp contrasts at the same time.
A little hint at the end
A final tip: if you try to sharpen your image while using the raw converter or increase the saturation, you may get a sharper image initially, but it will require twice the amount of work to eliminate any resulting problems. It's better to use raw conversion to create a flatter, but balanced image and then deliberately increase the sharpness during retouching.
Stay tuned for our next blog article on sharpness, which will be published next week!
Do you have any suggestions, additions, is this post out of date, or have you found any mistakes? Then we look forward to your comment.
You are welcome to share this post. We are very grateful for every recommendation.